🍼The 
nipples have arrived to our team of engineers🍼
Get on the list to The Natural Nipple Baby Shower: 
☑️We are inviting moms who will be breastfeeding in February 2020 (babies birth-12 months) to be the first to receive our premium product!
By participating, you'll receive:
The Natural Nipple bottle sent to your home* 

A free tele-health lactation consultant session!

The Natural Nipple t-shirt & tote

A 20% discount on a BeyondBiome Gut Microbiome Analysis for your baby!
*U.S. residents only 
Fill out this form to see if you meet the inclusion criteria for premier pre-launch participants! 
Featured Partners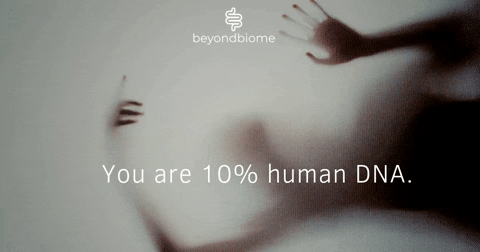 The Natural Nipple
patented infant feeding solution started to solve a primary barrier to breastfeeding and stemmed from research that identified how prolonging breastfeeding establishes immunity, enabling protective neurological development and genetic optimization through microbiome establishment. 
The Natural Nipple + 
BeyondBiom
e
 now provides the whole family gut microbiome development feedback, designed to optimize the signature microbiome that shapes lifelong metabolism!
"My hope with BeyondBiome is to combine the experience as a primary care nurse practitioner, microbiome research, and founder to now revolutionize the gut health of the entire family-helping clients understand their signature microbiome and how harness it to optimize their neurological, immune, and endocrine systems to increase energy and improve lifelong health!"
BIG NEWS
We are so excited to announce our collaboration with Baby Live Advice giving mom's a free tele-health lactation consultation: Who Said Babies Don't Come With Instructions?
Keep up with what we're doing to Empower Breastfeeding: + Pioneer a supportive network of women by following and engaging with your struggles/insights on @thenaturalnipple Instagram!

We've joined Nourisher's mission: Supporting women through all stages of motherhood with the highest quality nutrient-dense snacks is Nourisher's mission. Nourisher's lactation bars are loaded with lactogenic ingredients (Oats/Brewers Yeast/Black Sesame Seeds/ Flax) and are a convenient way for busy moms to support their milk supply with real wholesome nutrition. Check out their thousands of testimonials from happy moms that have been helped through eating just 1 bar/day in combination with healthy nursing/pumping practices. Nourisher would love to support your moms and your practice! If interested in receiving samples or selling in your practice, please feel free to reach out to the Nourisher team at hello@nourisher.co for more information.
HELP WANTED
If you know someone who is expecting or has a new little nugget,  please consider donating to cover the cost of:
Flow rate testing with our engineers to ensure the milk flow matches maternal lactation average data you helped us gather!
Beta-testing with moms to make sure The Natural Nipple reduces latching frustration
Making any final design changes!